RUDE BABY TV
Rude Baby TV aired in May 2020 and captured a series of live performances by local Melbourne artists at home in Melbourne's first lockdown.

As COVID-19 limited the ability for musicians to do gigs and interact with pre-existing and new fans, Rude Baby TV created a platform for some of Melbourne's most promising up-and-coming artists to perform and interact with new audiences.

Airing Tuesday to Friday nights for the month of May via Rude Baby's IGTV the series captured performances from 17 local acts recorded from their homes.

"Our main focus with the project was to give 'up-and-coming' artists a platform to perform and by using IGTV to upload recorded performances instead of live-streaming, audience's can tune in, in their own time, and rewatch their favourite videos time and time again."
PRESS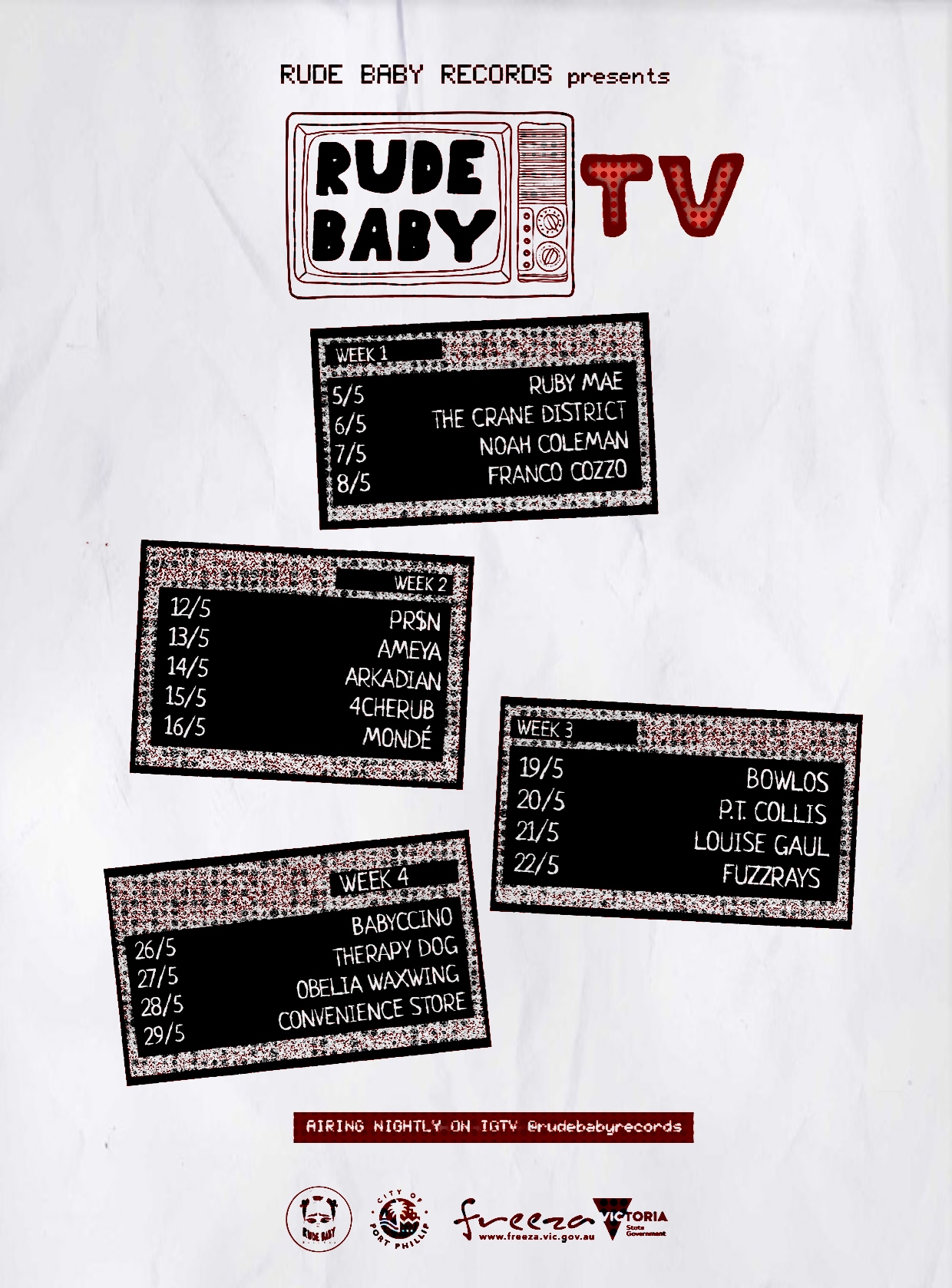 ---


SEASON 1 EPISODES